Every year I look at the nettles growing in the weedier bits of my back yard and vaguely think about eating them. I've seen them used in different dishes in some of my cookbooks, usually in the same kind of place you might use spinach. I know it sounds weird but apparently cooking removes the sting completely and this year we have had a bumper crop so I bit the bullet, gloved up and brought in a bagful. The first dish I cooked was (of course) a nettle pizza. I usually match spinach with salty/sharp flavours, so I decided to combine nettle, bacon and fetta with a little fresh tomato. For a more subtle flavour you could use ricotta instead of fetta and in hindsight you could skip the tomato and let the nettles shine through a little more but the whole family enjoyed how the pizza came out. Verdict: Would eat again.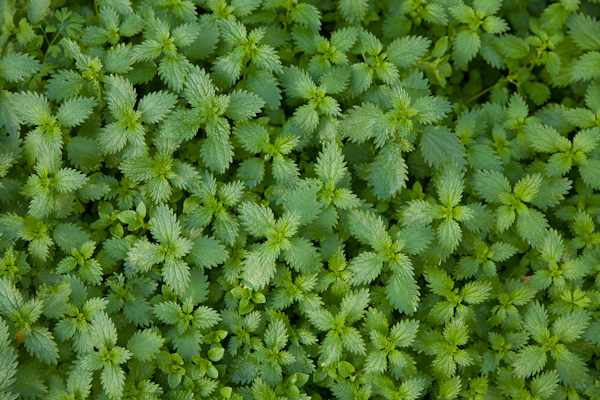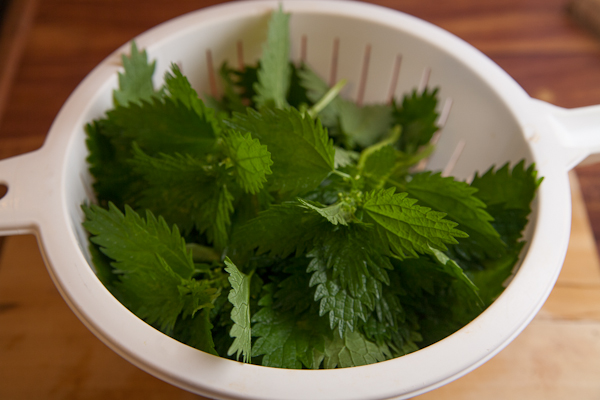 Ingredients
1 ball pizza dough
Pizza sauce of choice
Nettles
1 rasher of good smoky bacon, cut into strips
A few slices of fetta cheese
1/2 ripe tomato, diced fine
Mozzarella
Method
First, blanch the nettles. Bring a pot of water to a boil and drop them in. You might find it easier to remove any thicker stems first. Allow to boil briefly, then remove with a sieve or slotted spoon and dunk in cold water to stop them cooking. The nettles need to be squeezed dry before use so they don't make the pizza soggy – wrap in a clean tea towel or kitchen cloth and press down on a board or bench.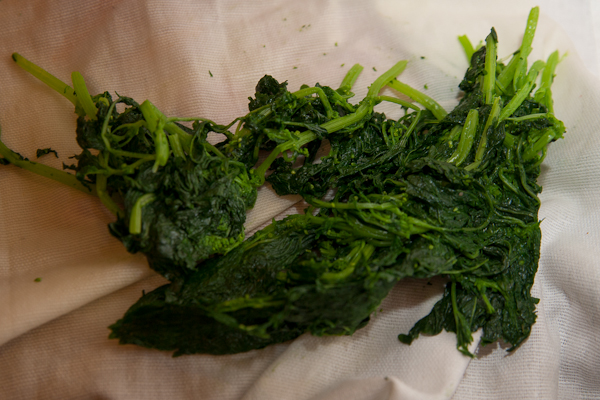 Stretch out the base and flop it onto a floured peel. Smear over a little tomato sauce, then blanched nettles and a few pieces of torn mozzarella. Save some mozz for the top. This is far from my best base ever by the way!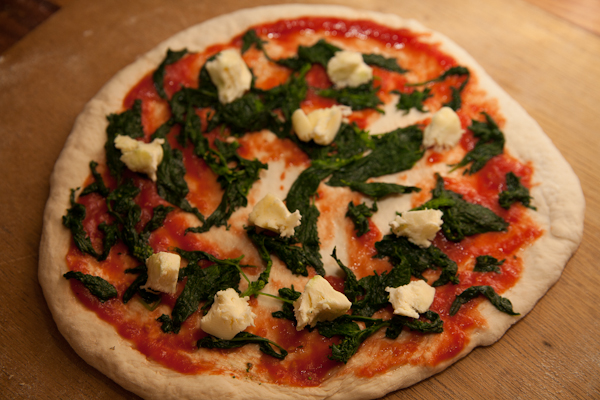 Scatter with bacon, tomato and pieces of fetta, then a few more chunks of mozzarella. Slide onto a preheated pizza stone with the oven as hot as it gets. Cook until browned on top – 7-8 minutes if the oven is nice and hot.