There's apple orchards all around my home town and they've been busy harvesting this week. My little tree has usable fruit for the first time too!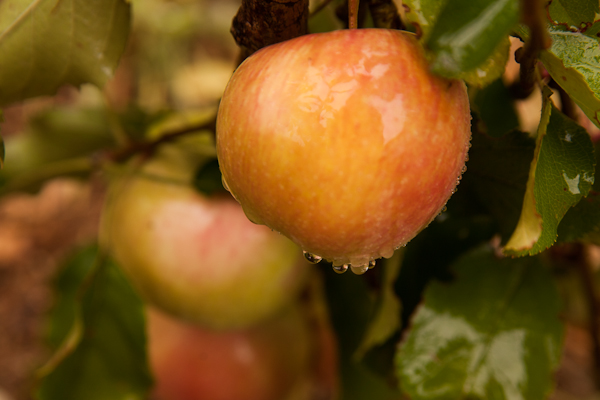 So I have some nice fresh apples, and today I had a spare dough ball after making lunch. Apple pizza? Why not? Here's what I used:
2 large apples
1 dough ball
2 tbsp raw sugar
1/2 tsp cinnamon
2 tbsp butter
1/2 cup flour
I didn't have them handy but the pizza would have been even better with
walnuts
sultanas
cream to serve
Not that I need an excuse to use any kitchen gadget but I was glad to get a chance to use my apple peeling machine. When I first saw these I thought they were ridiculous. I was wrong. With this little baby I can peel, core and slice a kilo of apples in a few minutes.
I put 1 tbsp butter in a non stick pan over medium heat and sautéed the sliced apple.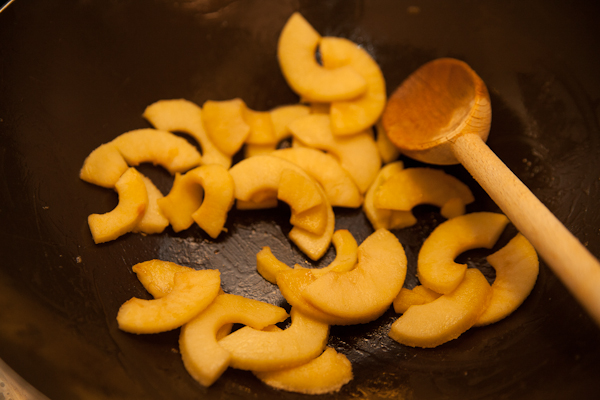 After around 5 minutes it started to look a bit soft so I added 1 tbsp raw sugar and stirred until the sugar was all melted and caramelised. Then I added 1/2 tsp cinnamon powder, stirred and removed from the heat.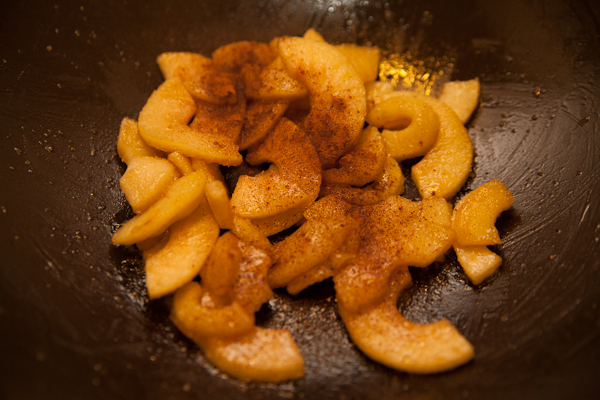 Next I made a little crumble topping by mixing 1/2 cup flour with 2 tbsp sugar and 1 heaped tbsp butter. The trick is to cut the butter into little pieces and just rub it into the flour with your fingertips. It should form crumbly clumps.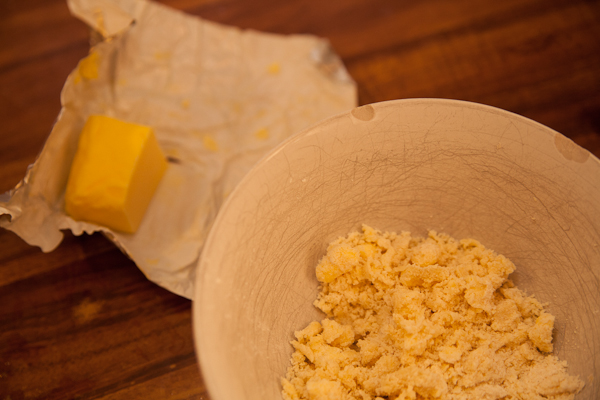 I shaped the dough ball into a base, scattered over the apple pieces and crumbled the crumble on top. If I had them I would have added a few sultanas and walnuts too.
The whole lot went onto a pizza stone, preheated for 30 minutes in a fan forced oven at 250C / 480F.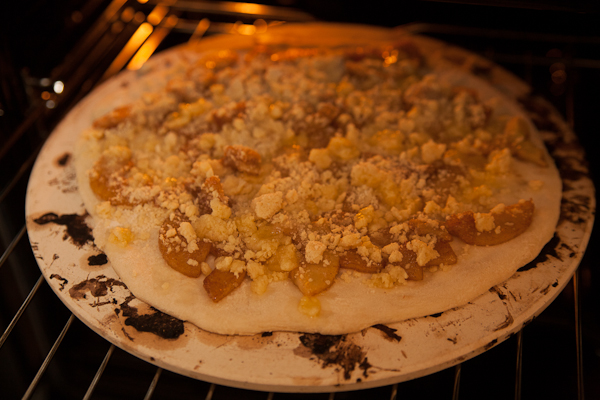 I took it out after 6-7 minutes, when the crumble was brown and the edges of the apple nice and crispy. This was one of my best dessert pizzas – just wish I had some cream left to serve it with too!