After reading about the benefits of getting more calories from good oils and protein and eating less carbs I came up with this recipe for polenta quiche, which has about 300 calories per serve, half from fat, and with 20g of carbs. I'm making up large batches and freezing slices so I have healthy tasty breakfasts on hand for the morning rush. It's interesting to see how it comes out of the oven – the recipe is easy to make because you really just mix and bake and the heavier polenta settles to the bottom forming a crust on its own. Like any quiche recipe you can vary the fillings a lot – I like using some corn kernels and a rasher of bacon diced and fried up with the onion. Add some butter for a richer quiche.
Ingredients
6 Eggs
1 Tbsp Rice flour (or wheat flour if not making gluten free)
1/2 onion, diced fine
1 Spring onion, sliced
2 Tbsp Olive Oil
1 Tbsp diced tasty cheese
1 Sprig parsley, sliced
1/2 Cup Polenta
2/3 Cup milk
1/2 Tsp baking powder (use gluten free if required)
Other fresh herbs if liked
1 Clove garlic, chopped fine
Pinch each salt & pepper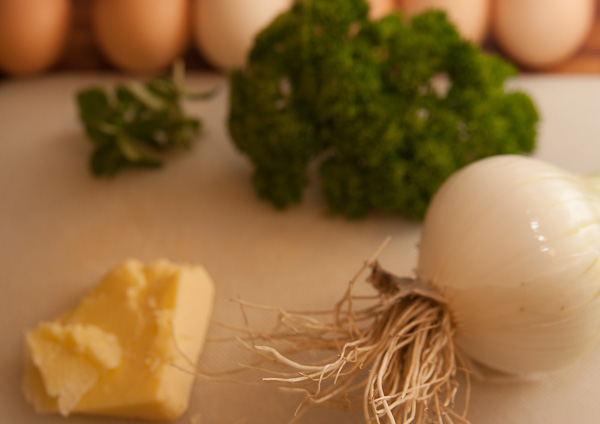 Saute the onion in 1 tbsp of olive oil over medium heat until clear.
Mix all ingredients together and stir very well.
Tip into a greased pan – I use a loaf tin but a round quiche/pie dish could also work.
Bake in a medium oven – (I used 180C/350F fan forced) until brown and no longer wobbling.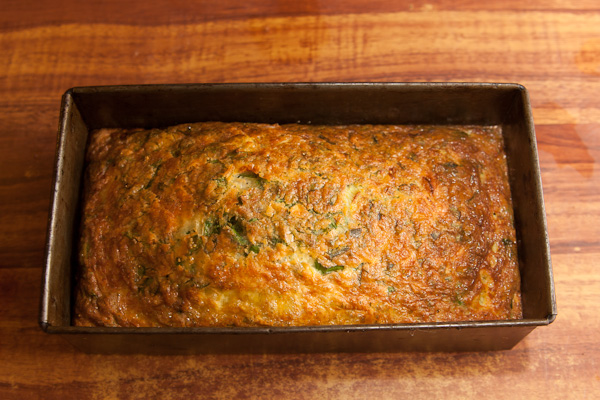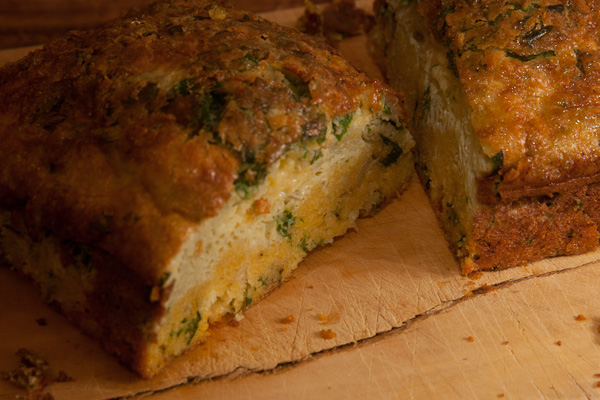 More Reading
Another delicious looking GF quiche